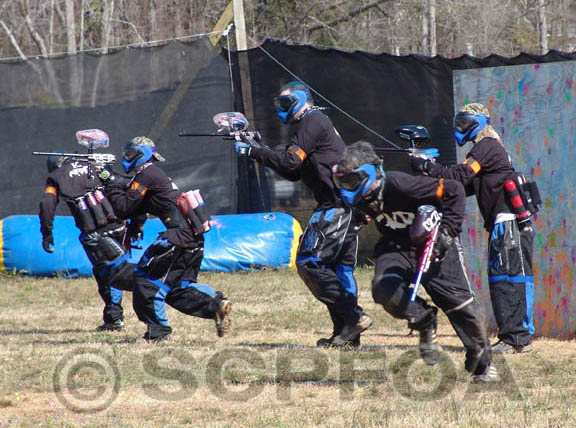 WORD TO YO MOTHA!!!!!!!!!!
Plans for the 2005 Season
We are the newest team in the South Carolina region. We started this team in memory of our field owner's wife. She lost her fight with cancer. Before she passed away she always asked me why I never started a team of my own, so I did this year. So look out for the newest Not*Cal Ballaz.
Send an email
This season we will be attending the SCPFOA tournament series that runs all over the state of South Carolina.
As of right now the team has 7 members.
We are sponsored by Adrenalin Rush Paintball out of Leesville, South Carolina.